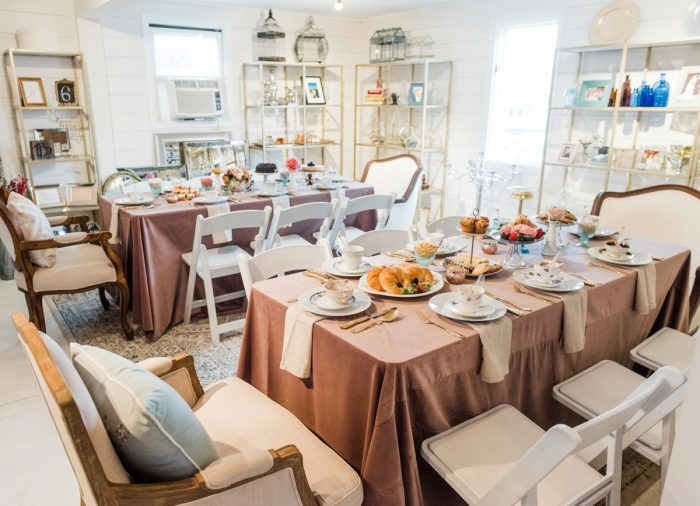 Best Venue to Host Bridal Shower
March 13, 2023
Looking for a venue to host a bridal shower? We have exactly what you need.
 If you're here, you probably already know that bridal showers are a great way to show appreciation for a bride-to-be before her wedding. If your friend is getting married soon, you'll probably know that the build-up can be a nerve-wracking time. Whether it be a venue for bridal shower at our venue here in Hong Kong, every little event and gathering is an opportunity to relax and have fun.
 Bridal showers are typically held in the host's home, banquet halls, and places with vast open areas to gather around the bride, but why not try something new? Venture outside the box and host your bridal shower at our blacklight rental venue in Hong Kong to have an experience you'll remember for year.
 Why host a blacklight bridal shower?
 Any suitable bridal shower venue can accommodate great food, games, and gifts. Alongside the gift-giving, however, we provide t-shirts and clothes for you to get crazy with and paint designs that glow in the dark, unlimited shisha, beer pong, and more. Relax in both the indoor and outdoor venues of our bridal shower rental venue and enjoy great music, delicious catered food, and a professional photography service to create long-lasting memories.
 On top of this, we provide a personalized bridal shower decoration service to help you host the most fabulous and memorable party possible.
A chalk party bridal shower in Hong Kong can be a fun and unique way to celebrate the bride-to-be's upcoming wedding. Here are some ideas on how to plan a chalk party bridal shower in Hong Kong:
Venue: Choose a venue suitable for a chalk party, such as a park, beach, or backyard. Make sure that the venue is easily accessible for all the guests.
Invitations: Send out invitations that reflect the theme of the chalk party. You can include a small bag of chalk with the invitation so guests can start getting creative immediately.
Decorations: Keep the decorations simple, with bright and vibrant colors. You can also set up a chalkboard or canvas for guests to create their messages and artwork.
Food and drinks: Serve light and refreshing snacks that won't get ruined by the chalk, such as fruit skewers, sandwiches, and cupcakes. Provide plenty of water and other drinks to keep guests hydrated.
Activities: The main activity at a chalk party is, of course, creating artwork with chalk. You can also set up some games or competitions, such as a chalk art contest or a scavenger hunt.
Favors: Give each guest a small bag of chalk as a party favour along with a thank-you note for attending the bridal shower.
Remember to take plenty of photos throughout the event so the bride-to-be can reflect on this fun and memorable day.